Playstation Plus im Januar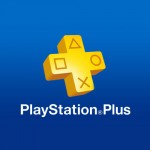 Wie jeden Monat bekommen Mitglieder von Sonys kostenpflichtigem Premium-Dienst Playstation Plus auch im Januar wieder sechs kostenlose Spiele zur Verfügung gestellt. Mittlerweile ist bekannt worüber sich Abonnenten zu Jahresbeginn freuen dürfen.
Die Liste mit den PS Plus-Januar-Spielen veröffentlichte Sony über die offizielle Playstation-Facebook-Seite. Mit inFamous: First Light erhalten Playstation 4-Besitzer einen weiteren Top-Titel. Neben diesem ist DuckTales Remastered (PS3) mein persönliches Highlight des Januar-Angebots. Bereits das NES-Original habe ich geliebt, doch bisher bin ich nicht dazu gekommen das Remake nachzuholen.
Kommen wir zur Liste der Januar-PS Plus-Spiele:
 inFamous: First Light (PS4)
The Swapper (PS4)
Prototype 2 (PS3)
DuckTales Remastered (PS3)
Duke Nukem 3D: Megaton Edition (PS Vita)
Woah Dave! (PS Vita)
Nicht mehr länger via PS Plus zur Verfügung stehen:
Injustice: Gods Among Us Ultimate Edition (PS4)
Secret Ponchos (PS4)
Hitman HD Trilogy (PS3)
Deadly Premonition: The Director's Cut (PS3)
Final Horizon (PS Vita)
Titan Attacks! (PS Vita, Cross-Buy mit PS4, PS3)
Wenn ihr diese Spiele bereits eurer Bibliothek hinzugefügt habt, könnt ihr sie auch weiterhin kostenlos herunterladen und spielen, solange ihr PS Plus-Abonnent seid.
Quellen: Playstation Facebook via Dualshockers