Zehn Jahre The Lost Dungeon!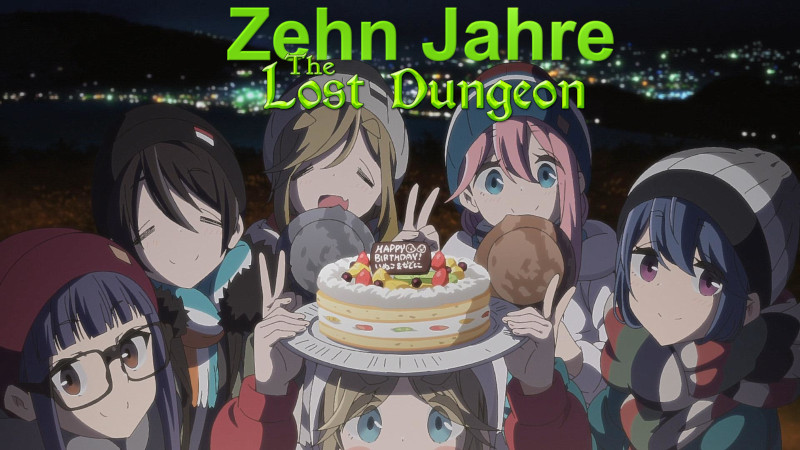 Unglaubliche zehn Jahre ist es am heutigen 01. Oktober 2023 her, seit The Lost Dungeon offiziell gestartet ist!
Am 01. Oktober 2013 erschien ein kurzer Begrüßungsartikel mit dem Titel "The Lost Dungeon gestartet – Herzlich Willkommen!". Zehn Jahre, in denen sich The Lost Dungeon gewandelt und weiterentwickelt hat. Vor allem das Jahr 2015 hat The Lost Dungeon geprägt. Sind zuvor Artikel sporadisch erschienen, entwickelte sich ein Zwei-Tages-Veröffentlichungsrhythmus. Später wurden neue Rezensionen und andere Artikel an fünf Tagen in der Woche und mittlerweile täglich veröffentlicht.
An der Ausrichtung von The Lost Dungeon mit einem Fokus auf Anime, Manga, Comics, Games, Light Novels, Romanen, Filme, Serien, Manhwa, Manhua und mehr wird sich auch in den nächsten Jahren nichts ändern. Dennoch dürft Ihr euch in Zukunft auch auf Neuerungen und Aktionen freuen.
Das alles ist nur dank Eurer Unterstützung möglich. Nur weil die Beiträge auf The Lost Dungeon regelmäßig besucht und gelesen werden, besteht die Webseite seit nunmehr zehn Jahren. Dafür vielen Dank!