The Lost Dungeon: Technische Probleme & Downtime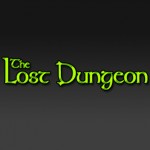 Aufgrund von aktuell bestehenden Server-Problemen ist es möglich, dass The Lost Dungeon kurzzeitig nicht erreichbar ist. Im Normalfall sollte die Seite in einem solchen Fall innerhalb weniger Minuten wieder verfügbar sein.
Die bestehenden technischen Probleme erfordern Wartungsarbeiten am Server, die zu einer längeren Auszeit/Downtime führen. Deshalb ist The Lost Dungeon Mitte der Woche, voraussichtlich ab Mittwoch, für etwa einen Tag nicht zu erreichen.
In dieser Zeit ist auch der Empfang von E-Mails an alle The-Lost-Dungeon-Adressen eingeschränkt. Für die Unannehmlichkeiten bitte ich um Verständnis und hoffe, dass ihr The Lost Dungeon auch weiterhin unterstützt und besucht.