Games with Gold im Februar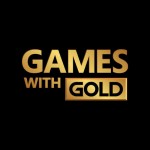 Abonnenten von Microsofts Premium-Dienst Xbox Live Gold erhalten bereits seit einiger Zeit sowohl auf Xbox One als auch auf Xbox 360 jeden Monat kostenlose Spiele, die ihr wie bei Sonys PS Plus solange spielen könnte, wie eure Gold-Mitgliedschaft läuft. Die Februar-Spiele von Games with Gold hat Microsoft Ende Januar bekannt gegeben.
Bereits ab heute stehen die ersten neuen Games with Gold-Spiele für Mitglieder von Xbox Live Gold zur Verfügung. Den Anfang macht dabei #IDARB für Xbox One. Xbox 360-Besitzer dürfen sich hingegen bis 15. Februar den Indie-Hit Brothers: A Tale of Two Sons herunterladen. Ab 16. Februar folgt anschließend Sniper Elite V2 (Xbox 360).
#IDARB (Xbox One) erhältlich vom 1. bis 28. Februar
Brothers – A Tale of Two Sons (Xbox 360) erhältlich vom 1. bis 15. Februar
Sniper Elite V2 (Xbox 360) erhältlich vom 16. bis 28. Februar

Quelle: Major Nelson