Geburtstag: Zwei Jahre The Lost Dungeon!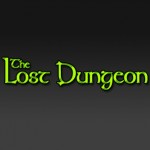 Es ist kaum zu glauben, dass schon wieder der 1. Oktober ist. Vor genau zwei Jahren habe ich The Lost Dungeon offiziell gestartet.
Das Jahr 2015 hat bisher einiges positive für The Lost Dungeon gebracht. Es sind zahlreiche Rezensionen, Artikel und andere Beiträge erschienen. Doch all das wäre nicht ohne die Unterstützung all jener möglich, die diese Seite besuchen. Vielen Dank dafür!
Ich hoffe, dass ihr The Lost Dungeon auch weiterhin treu bleibt und auf dem weiteren Weg begleiten werdet. Eure Besuche motivieren mich stets weiterzumachen und regelmäßig neue Beiträge zu veröffentlichen. Für die Zukunft ist noch einiges geplant, das ich gerne umsetzen würde. Seid also gespannt, was The Lost Dungeon im 3. Quartal 2015 für euch zu bieten hat und insbesondere im kommenden Jahr 2016.
Auf ein weiteres, gutes Jahr!